FAFSA (Free Application Federal Student Aid) is a must-do for financial aid.
Federal Student Aid, a part of the U.S. Department of Education, is the largest provider of student financial aid in the nation. At the office of Federal Student Aid, more than 1,300 employees help make college education possible for every dedicated mind by providing more than $120 billion in federal grants, loans, and work-study funds each year to more than 13 million students paying for college or career school. Watch the
short video below to understanding the FAFSA.
You can start your FAFSA at this link: www.fafsa.gov
CFNC Student Financial Aid for North Carolinians:​
The new edition of CFNC's Student Financial Aid for North Carolina is now available at www.CFNC.org/fabook. This publication contains a great deal of information about financial aid programs for which North Carolina students have a good chance of qualifying. (CFNC Educator Update) Also scholarship link:
https://www.cfnc.org/scholarships
Powered by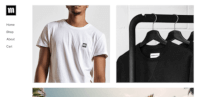 Create your own unique website with customizable templates.