| | |
| --- | --- |
| GREAT JOB! Congratulations to Hurricane, Cooper Metts, on being awarded the DAR Good Citizens' Award on behalf of the Richard Dobbs Spaight chapter of the Daughters of the American Revolution. This program recognizes one outstanding senior who demonstrates the qualities of a good citizen - dependability, service, leadership and patriotism. This award includes $500 and Cooper's application will be also be submitted in the District competition for their consideration. | |
State Employees Credit Union Scholarship
SECU Foundation established the People Helping People four-year scholarship program to help North Carolina public high school students attend college. SECU Foundation takes an active role in assisting communities across North Carolina and truly believes in "People Helping People!" Although the SECU Foundation Scholarship program wishes to recognize academic achievement, the People Helping People Scholarship has a much broader purpose; recognizing leadership , integrity and community involvement.

All interested students should see Ms. June Hardison for details and application packet. Packets are also available in the Student Services Office. Below is fillable Word document for final submission:


African American Network of the Carolinas
The African American Network is a Duke Energy employee resource group of African American employees. The Network identifies developmental growth opportunities for African American employees at Duke Energy and creates value for Duke Energy as a business resource and an organization with solid brand reputation. As part of its mission, the African American Network – Carolinas chapter provides scholarships to college-bound students from North and South Carolina who are pursuing a major in engineering, math, science, computer science, accounting, finance or business administration. Click this link to apply by March 1, 2019
https://fftcscholarships.communityforce.com/Funds/Search.aspx
The Frances Mae Carawan Scholarship
In memory of Henry B. and Janie Carawan is now open to PCHS students enrolling in and seeking a degree from a four-year college or university. Applicants must demonstrate academic ability, promise, and need. Scholarship is renewable up to four years by maintaining a 2.5 GPA. Please visit this
link
to apply.
Marybelle R. Hollowell Scholarship: The Friends of the Library (FOL) shall award this $1000 scholarship to an outstanding high school senior or qualified home-schooled senior equivalent student residing in Pamlico County. This scholarship is awarded based on the candidate's character, scholastic records, active and contributing library participation, leadership ability and need for financial assistance. Applications are available from the Pamlico County Library as well in our Student Services Office at PCHS. Applications are due by March 8, 2019.
This past summer, the
N.C. Criminal Justice Fellows Program (CJFP)
was passed by the North Carolina legislature. The mission of the Criminal Justice Fellows Program is to recruit talented high school seniors and graduates into the criminal justice profession. Each year this program will fund fellowships for high school seniors and graduates in eligible counties who have exhibited high academic achievement, a history of service to the school and community, and a desire to serve the state of N.C. in a field within the criminal justice profession.
The Criminal Justice Fellows Program will provide forgivable educational loans for high school seniors and graduates who agree to enter a criminal justice profession in an eligible county in N.C. This fellowship will fund an Applied Associate Degree in Criminal Justice or Committee approved related field of study, from any North Carolina Community College System school. Students who receive the educational loan would have 5 years to repay, though it would be forgiven if they enter and remain in a criminal justice profession within N.C. for four years in an eligible county. One hundred fellowships will be awarded each year and the first class will begin in the fall of 2019.
The application for the Criminal Justice Fellows Program opened January 1st 2019.
nc_colleges___universities_27_average_and_admissions_requirements.pdf
File Size:
225 kb
File Type:
pdf
Download File
---
Powered by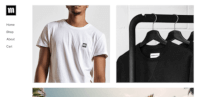 Create your own unique website with customizable templates.