Volunteer and community service experiences are a vital part of a well-rounded resume. Please consider these options when choosing organizations that you will support with your time and talents.
The Neuse-Pamlico Sound Women's Coalition, Inc
.
is proud to announce their
4th Annual Sickle Cell 5k Walk/Run on Saturday, March 2, 2019.
"Why Sickle Cell?" Simple. SCD is a devastating blood disease affecting millions worldwide. Greater than 100,000 are here in America. SCD affects more than 5,000 patients and families in North Carolina, with approximately 80 infants being diagnosed in newborn screenings each year. The disease occurs in about 1 of every 365 African-American births and among about 1 out of every 16,3000 Hispanic-American births. In addition, people with SCD have less access to comprehensive care than people with many other genetic disorders.
Your help is needed! Your involvement will help highlight the importance of a community working together to make a positive difference in the lives of other. You may choose to become a corporate sponsor or you may give a liberal donation of your choice. If you have questions, please fell free to contact Alice Garrison at 252-639-0619.
​
Craven Regional Health Center - Volunteen Program runs 8 weeks during the Summer. Students will receive their assignment at Orientation. Orientation consists of two parts. Part I is the application process attached and Part II is an instructional class at the Medical Center. Applications will be available in the Spring. Please see Mrs. Lynn Hardison for details. Application packets are also available in our Student Services Office.

The experience is fun, educational, and enables students to gain valuable work experience and references.

Pamlico County Senior Center - 800 Main St. Alliance
Welcomes volunteers for Meals On Wheels, Senior Companions, Events, Caring Carpenters, Office Assistance, Clerical Assistance, the Senior Center fundraisers, and instructors for Line Dancing, exercise classes, basket weaving, stained glass, and arts and crafts, to name a few. Please contact Beth Hardison or Violet Ollison details 252-745-7196.

Grantsbrook Nursing and Rehab Center - 290 Keel Rd. Grantsboro
This facility is currently looking for high school volunteers to assist residents with daily activities. Please contact Carol Mauro at 252.745.5005 if interested.
Powered by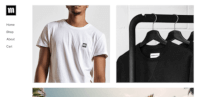 Create your own unique website with customizable templates.